It happened.
So help me, it happened.
I appear to have moved to Devon by mistake.
Just twelve short months after I had what I thought was a speculative discussion about packing up our lives in London and moving to the depths of the countryside, we have taken the final meter reading and clicked the door shut on our flat in Battersea. With its trendy navy blue wall that I had to cajole Woody into accepting as not "unbearably hipster", its tiny bathroom and its far-flung views across gritty, lovely South London, it was our first home together. The first grown-up thing Woody ever did was buy it five years ago and my moving in was the first proper commitment I had ever made to a boyfriend (a toothbrush kept in a bedside drawer is not quite the same thing). But a new chapter beckons. And here I am, sat typing in a sunny window that overlooks the sea in my new living room with its freshly painted navy blue wall. Happy, but plenty melancholy too.
London has been my home for nearly a decade. When I moved there following a prolonged Gap Yah from which my folks thought I might never return, I was hungry to live in the capital. I had always known I'd live there, it was a plan that had been as unshakeable as the one I had to be a writer: I had no idea how it was going to happen, but it was going to happen. I had lived in pretty but remote Ross-on-Wye for my entire life and attached as I was to the community that raised me, like a lot of 22-year-olds raised in the West Country I ached to stretch my legs and be where the action was.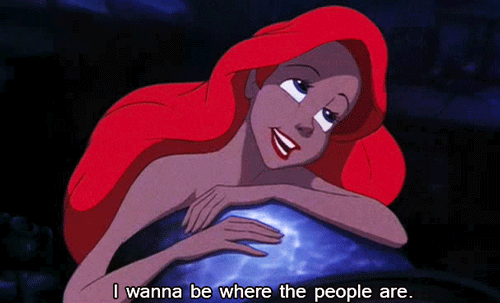 And action I found. Not only did I enjoy the promised London Experience: an inescapable debt cycle coupled with unaffordable rent for terrible accommodation, brutally long working days and the reliable, interminable, multitudinous failings of TFL, I also found a second home.
I'm one of those people who is inarguably "from" my hometown. My parents weren't in the military, they never moved counties or countries for their job (farmers tend to stay in one place) and you could trace my ancestors back to good old Ross-on-Wye by about five generations. It is for this VERY good reason that I never dated anyone local: no one wants to accidentally end up in bed with a distant cousin…
No, I am unequivocally from Ross. Born, bred and educated within walking distance of the River Wye my entire life, prior to skipping town to attend uni at the tiny Royal Holloway in Surrey at eighteen. Uni was…okay. I didn't hate it and I didn't love it. I liked my course very much and I made a handful of friends, but I wandered around campus puzzling over what all the fuss was about. These were supposed to be "the best years of my life" and they were just so different to how I thought they would be. I was overcome with shyness, an entirely new personality trait for me, and couldn't seem to make friends easily. Everyone else seemed to know one another, despite having only been on campus for as long as I had. Cliques had formed under my nose and it seemed I had forgotten to "get involved". Having no need of new friends in the past eighteen years, I discovered that I was actually pretty socially awkward when it came down to it: a bundle of nerves wrapped in an array of pastel-coloured pashminas (hello, 2006). I was too posh for the cool kids, not posh enough for the properly posh kids who'd attended Harrow and roamed Holloway's grand Hogwartian campus in blonde, leggy packs, trailing self-confidence and family connections.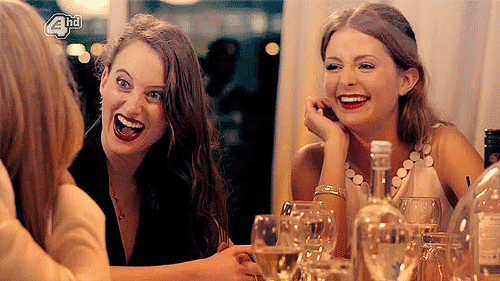 I missed my friends at home. We knew all the same people and had the same cosy shared history. I had not fully realised when I was filling out all my UCAS gubbins that going to uni would mean starting again socially. Having spent so many years in single sex education, perhaps I was just excited to be meeting so many boys that I could not possibly be related to (tick!), although it took me at least two full terms to actually speak to any. Incidentally, my future spouse was also bowling around Holloway somewhere, playing rugby, getting pissed and having the time of his life. We never met at Uni and it's probably for the best. It's safe to say our separate experiences were worlds away from one another.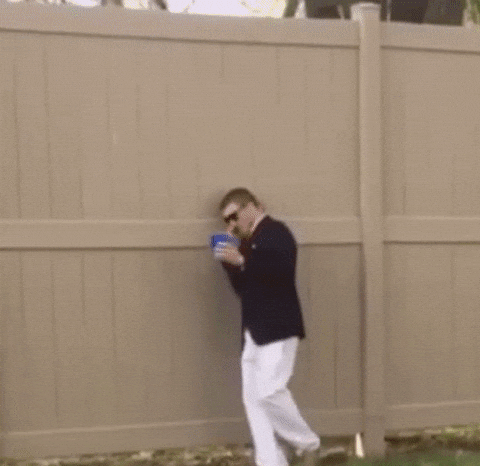 So Uni, for me, was a bit of a washout. I got my degree and met a few lovely people, many of whom I've hung on to for dear life. One even introduced me to Woody years later, having married his best friend so it's hard to regret going (still your greatest PR coup to date, Ethné…). But the riotous golden years against which the rest of my life would never live up to? Hardly. I needed somewhere weirder, somewhere bigger.
When Lizzie and I moved into our flat in Tooting Bec in 2010, something seismically changed for me. Though Liz was hardly a stranger (we'd been at school together) suddenly everything felt properly new and exciting. We were no longer students or our parents' charges but actual grown-ups (HA!) with rent to pay and laundry to do. I had never been happier. We had no money – leaning on our parents more times than either of us are proud of – and our careers were definitely on the shitty side of terrible, but London was everything. It was exhilarating to be where everything was happening. I fell in love with it instantly.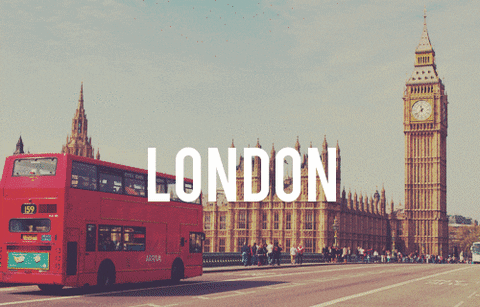 Liz and I would stay the course with each other for five more years and share two more homes together after the heartless landlord in Tooting craftily whacked the rent up and forced us out. Our final home, though, was the legendary 37 Strathbrook Road, an enormous (to us) four-bed sat on the rough side of Streatham Common (the side furthest from Balham) which was to become the best decision we ever made. The Strathbrook Years were the promised golden ones: I lived with my best friends, dated questionable men and made more memories to keep me entertained in the old folks' home than I thought possible. When I inevitably decided to commit properly to Woody and move into his flat in Battersea, it was a wrench that I mourned for weeks.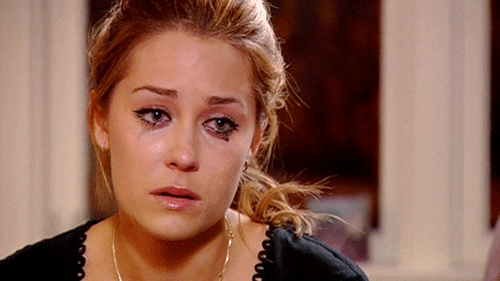 In between all this joy, was some other stuff that wasn't as fun but every bit as important. Jobs that cheated me, managers who undervalued me, colleagues who tried to intimidate me. Working in a major city is a crash course in how not to be anybody's fool. People are just not all that kind in the offices of London, and it was good for me. I had been coddled and petted all my life and a little grit in the tea was no bad thing. Once, I was holding forth with a client on the phone (I was working as a voiceover agent for a small agency in Soho…a terrible gig and no mistake) when my colleague – a gargoyle who I clashed with on a daily basis – interrupted my call to shout at me, "Kathryn, SHUT THE FUCK UP. I can't hear my own call because you are YELLING into your phone!" I'm not good at being shouted at, takes me right back to school (Year 6, Ms Cound = terrifying) so I burst into tears and left the office. I returned after half an hour expecting an apology or for someone to acknowledge that I'd been wronged but nobody said a word. I was a silly little girl who couldn't keep her voice down on the phone or take criticism and who resorted to tears when things got rough. I sat back down and carried on working, deciding that next time he spoke to me like that, there would be no tears. I still get a bit emosh when I'm told to pipe down by strangers in restaurants (I'm sensing a pattern here…) but that's not the only legacy that particular job left me with. It showed me everything I didn't want to be: the egotistical artist/agent founders who pushed their own showreels to the top of every casting, the MD who had me do the company accounts with no experience (because it was cheaper than hiring an actual accountant) and then berated me when they were inevitably ballsed up, the wanky failed-actor-agent who sneered at my posh accent and talked down to me daily. That place was teeming with walking cautionary tales.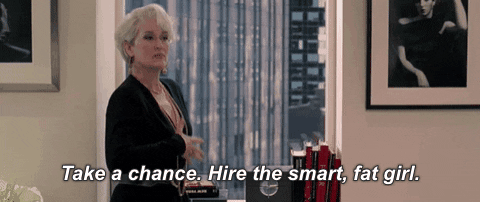 The only streak of sunlight in an otherwise dismal work environment, was an agent named MC. She eventually became managing director and justly so. She was probably my first ever mentor, whether she knew it or not. MC was an excellent colleague and later an excellent boss: she was the first properly powerful woman I worked with. Even before she was put in charge, she commanded respect and even a little fear from the entire (male) team. She was passionate about her work and wildly ambitious in the best way. But mostly, she was kind. Everything she did was done with heart and humanity and I latched onto that like a barnacle. MC taught me that the best professionals are confident, fair and non-tyrannical. It is something I have carried with me to this day.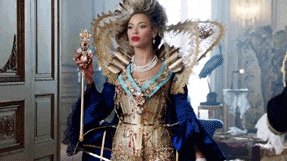 So here I am in Devon (to steer us back to our original topic), thinking about life and work, what I learnt in London (if anything) and pondering my next move now that I'm a card-carrying country mouse once more. I've taken, perhaps rashly, a permanent gig at a well-known seaside fashion brand starting in a few weeks. A panicky reaction to suddenly realising that I might not be able to make mortgage payments considering the sparse number of brands and agencies operating in Devon? Perhaps. I haven't been perm for three years so it'll be a culture shock. But when you've navigated the rocky London freelance landscape for a decade with all the grace of a llama on roller skates, what could possibly go wrong?
Don't answer that.